Posted By Administration, Friday, May 8, 2020

As a manager of an e-commerce business, it's up to you to make the decisions that shape the future of the business, help it to move forward, grow, and achieve all its goals. In other words, there is a lot of responsibility on your shoulders when it comes to choosing and implementing effective management strategies. Each strategy is chosen with a specific goal or purpose in mind and this is what helps to shape the various steps and processes taken.
If you've been looking to create buzz around your products and company, increase sales in a short amount of time, build your customer base, and even re-engage with existing customers, then a flash sale can end up being a great management strategy. But how do you ensure that the flash sale works to your advantage? How do you ensure there are no negatives that come out of it? Here are some tips that will make sure the flash sale is a positive for your company.
Make Sure You're Creating Buzz
The whole idea behind a flash sale is to generate buzz, excitement, and then a large number of sales in a short period of time. However, that buzz isn't going to be created on its own – it's up to you to get the ball moving. So how do you generate buzz and ensure that people actually take part in the flash sale? This is where advertising comes into play.
Ideally, you're going to want to advertise the flash sale at least 24 hours in advance. You don't want to start advertising it too early, as you don't want people to forget about it. You can send out an email newsletter blast to existing customers, post a banner about the sale on your website's homepage, and of course post information to all your social networks.
Ensure It's a Deal
You also need to make sure that the flash sale is a deal – meaning it's a product that people will want at a great price. Trying to blow out inventory that was never popular or old typically isn't going to result in a great flash sale experience. Customers want to feel as though they are getting an incredible deal, a once-in-a-lifetime deal if you will.
Use the Sale to Attract New Customers
Flash sales will most definitely appeal to your existing customers, but as experts explain, flash sales are also a great way to attract brand new customers. This limited-time offering is a great way to draw newbies in to try out your products without the regular priced commitment. You'll already be seen in a positive light for the deal, so this is an opportunity to build on opening that door and convert that new customer into a loyal customer.
How can this be done? You need to make sure the flash sale runs smoothly; the checkout experience is fast, simple, and secure; the site is quick and loads fine; that you have inventory availability; and that shipping is fast and worry-free.
This post has not been tagged.
Permalink
Posted By Administration, Friday, March 13, 2020

As a business leader, it is important that you know how to get the most out of your team so that the business can run to a high standard each day. This can be challenging when you have a large workforce and people will have different levels of motivation each day, but the best leaders will always know how to keep each member and whole teams engaged and willing to put in the work each day. In addition to helping the business, this will also create a productive work atmosphere which everyone can benefit from and will encourage people to work hard each day. Here are a few tips that should help.
Give Regular Feedback
It is hard for employees to feel valued and motivated each day if you do not provide regular, honest feedback. This can help you to show your appreciation for their hard work while also helping them to improve in certain areas.
Set Goals
The best business leaders will use goal-setting as an effective tool to get more from individual employees and teams. This can be highly effective, but you must make sure that the goals are in both the short and long-term, achievable but also challenging. Additionally, all goals should be celebrated and rewarded once they are achieved.
Show That You Care
One area that many business leaders struggle with is striking a balance between being a friend to employees and the boss. You certainly need to show an interest in staff and that you care about them, but you must also be a leader first so work needs to come before anything else and you need to make sure that you maintain a professional image. You can show staff that you care by:
- Engaging in conversation
- Listening to their feedback
- Providing flexible working hours/remote working
- Celebrating life achievements
- Help them to achieve career goals
Create A Welcoming Space
You cannot expect people to be motivated if they do not have a welcoming, stylish and comfortable workspace. This should involve having a high-quality and attractive entrance mat from a specialist like First Mats - this will help you to maintain a professional image and allow work to arrive feeling productive and ready to work to a high standard (it is also helpful for impressing visitors to your business).
Use Role Variation
People can easily get bored and frustrated if they come into work each day and they are asked to do the same thing. This is why it is a smart idea to use role variation to keep staff engaged and motivated to perform and there are lots of ways to do this, including projects, collaboration, training and new responsibilities. Additionally, it is helpful if you can allow staff to progress their careers within your company so that they will not look elsewhere when they get bored or ready to progress.
Follow these tips and you should start to get more out of your team on a daily basis. This will help the company to grow but it will also create a productive work environment and keep everyone happy and engaged.
This post has not been tagged.
Permalink
Posted By Administration, Tuesday, March 10, 2020

For those individuals who have minimal business knowledge - or perhaps none whatsoever - the idea of starting their own business can be a very anxious experience. Without knowing where to start, or what is required of you, your dreams of running your own business can seem almost impossible. What's important is understanding which options are available to you from the very beginning, and what you can strive for to make the right business choices.
A specific business option that works amazingly well for one entrepreneur may not necessarily work successfully for another. Knowing how you want to start your own business comes primarily from understanding yourself and the way you wish to work.
Are You Aiming for Small Scale or Large?
Business endeavors don't have to be overwhelmingly large, with grand goals of growth and excess money-making. Some entrepreneurs are happy with a small side business that they can easily manage for a small amount of extra income. It's important to consider how big you want your business to be. Think about whether you are looking for a convenient side-business that you can efficiently run alone, or if your entrepreneurial goals see you reaching for the very top and allowing you to quit your current day job and chase your dreams.
The latter will naturally depend on you developing and understanding your own idea for a new product or service and having the ability to market it and watch it grow.
Have You Considered Becoming a Franchisee?
If you don't believe you have the means or experience to successfully start a business on your own from nothing, becoming a franchisee offers an opportunity to run your own business while beginning within a business brand that already exists, and which has already garnered success. This route sees you having access to an established business's knowledge and processes so that you can translate this experience to your own success.
This method promotes a higher success rate without you needing to have a wealth of experience in your chosen area.
The costs of opening a franchise are going to be significantly higher than building your own small business, and you have the option to consider franchise loans to help you along.
Are You Looking to Work from Home or Gain a Physical Business Property?
When you think of your potential business, do you see yourself managing your workload conveniently from home under your own schedule, or do you envisage official business premises which have you operating from within, perhaps with a large team? Knowing the business environment that you are aiming for will help you to understand your wants and needs for your own business.
A lot of entrepreneurs enjoy the freedom of working from home and being able to avoid a commute or operating under set hours. In contrast, other entrepreneurs may covet that busy, working environment, but simply want to experience it from a higher place at the top.
Think carefully about which environment you would prefer; it may be that you need to begin solely from home and can move to a business premises when your business begins to generate enough finance.
This post has not been tagged.
Permalink
Posted By Administration, Friday, March 6, 2020

When looking into a crystal ball for future predictions about the development and application of business technology, one needs to make two calculations. The first should be based on what businesses are doing now, and what technology can help them do better. But the second calculation is all about the coming future, and what businesses can do to optimize their structures for a changing world of work.
In this article, both of these reckonings will be brought to bear in a selection of expert advice on where and how to invest in business technology this year.
Centralization
One of the key insights drawn from technology in the twenty-first century is that centralized systems work best. If you're operating a business with plenty of moving parts, having accessible content, branding, documents, contact lists, and sales databases at hand to all employees can quickly cut corners in everyone's working day.
Without centralized systems, you'll instead be doomed to chase people up across your company with emails and calls, and all of that time is wasted, given the current wealth of centralized business technology platform hosted on the cloud that can help you distribute resources across the whole of your business.
Automation
This one's a future-facing tip and will certainly be the buzzword of the 2020s. It's automation: the replacement of human, manual and repetitive tasks with a computerized algorithm. By using programs that automate, you'll free up labor to perform more important and human-centric tasks, like customer service.
You'll also scrub out human error in systems like sales, database use, and filing, which will boost your business' productivity. Be careful with automation software, though; as they're only just emerging, some will be more effective than others – and as such, it's a wise idea to limit your investment until you find the ideal product to onboard into your business. This pause will also buy you time to consider where you will reallocate your human labor displaced by automation technologies.
Content Creation
In the digital realm, creating content has become something that all businesses have to do – regardless of whether they're at all interested in the world of graphics, blog posts or marketing videos. As such, your business needs to find a way to effectively use the new digital technologies that facilitate content creation within your teams.
Often, you'll need to ensure that you're collaborating on documents throughout the content creation process, and you can do this through digital asset management. read this DAM overview in order to understand how to effectively manage your digital content assets – including the tiniest brand elements through to advanced videographic projects – to make your business produce better content, and faster.
Data Analysis
Most companies are now looking at data as they should be: their primary asset in moving towards a more effective and efficient system of sales, marketing, feedback and profit growth. Without a sound grasp on how to use data, your business will lose out to competitors that have invested heavily in how to use their data to improve their businesses across the board.
Of course, there are programs to help you draw the best insights out of your data – and they're well worth investing in. Be sure to find those systems that are best-equipped to update and share upgrades over time, so that you don't have to shift all of your data onto a new system every couple of years.
Communication Technology
Business leaders have recently lambasted the smartphone as a productivity-sapper with hundreds of thousands of workers losing millions of hours each week for their companies when they're chatting with friends on their devices. The problem is that instant communication is as useful for business as it is for making impromptu dinner plans, and your business needs to embrace this technology to get ahead.
The best software suites for business include an internal communication channel, and a message board, to help you keep in touch with your coworkers. This is best-used, alongside email, to get information moving faster through your business.
Financial Technology
Finally, who can ignore the financial technology wave that characterized the final years of the last decade? We're now able to perform accounts from our tablet, and make complex financial models, and predictions from those models, in real time using instant sales data that feeds through into programs that can adjust our expected sales by the second. This is a new kind of financial planning technology and it's the one serious application of technology that has already transformed how individuals and companies perform business in 2020 and beyond.
Use these tips to boost your digital performance and the upgrade of your technological tools this year.
This post has not been tagged.
Permalink
Posted By Administration, Wednesday, February 19, 2020

Building an online business is an exciting opportunity to make your mark in the world, earn profits, and work on your own. Yet, as a business, you need to ensure you're taking every component of this process seriously. You have ample competition in most industries, but with a few tips and strategies, you can avoid a lot of the stumbling blocks many companies face in their early years.
#1: Estimate Your Risk
There are many key skills you should have when starting a business, but two of the most important that you use in everyday life include understanding risk and learning discipline. By starting a business, you're already taking a risk, but what matters is how you develop that business. Your development should be based on calculated risk, i.e. the information you have at your disposal. However, practicing discipline is just as crucial as calculated risk-taking. You'll need to focus on short term goals each day that will help you to reach long term goals for your business. Without discipline and focus, your business will never get off the ground.
#2: Always Have a Target Customer in Mind
From the start of your online business, you want to know who your customer is. No matter if you are selling a product you're making at home, creating a blog, or providing consulting services, it's always important to know who your customer is because that gives you insight into how to design, setup, manage, and market your business. For example, if you plan to create a blog, make sure it's one people want to read. It needs to answer their questions, provide valuable information, and stand out from the competitors. Who is going to read this? Why?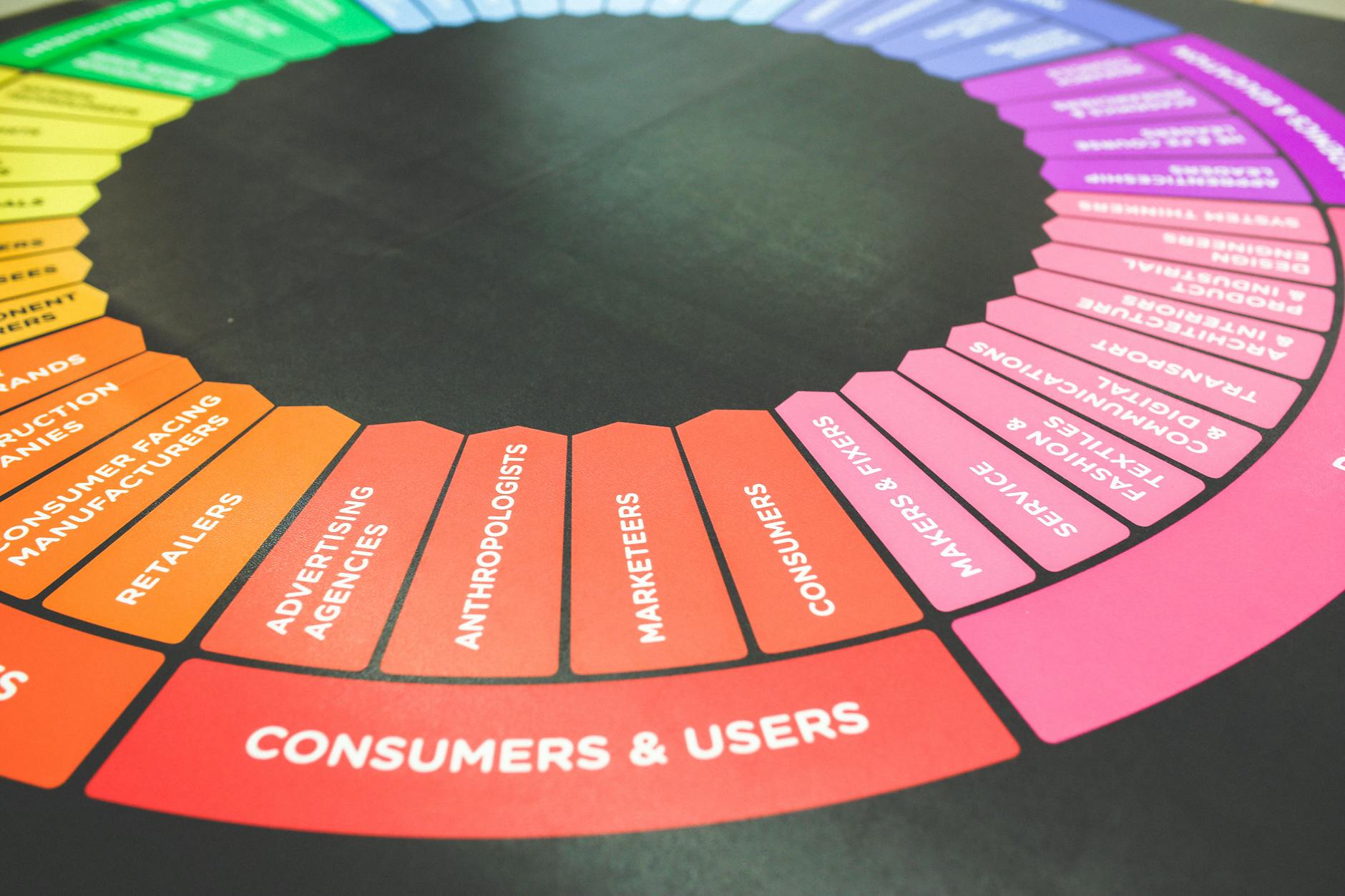 #3: Know Your Competition, Too
Most niches for online businesses will have competitors. As noted, you want to find a way to stand out from your competitors. To do that, you need to visit your competitors' websites and find out what they are doing well. You also need to consider how your business can do something new or unique that they are not doing. Learn from your competitors' successes and failures. This is an important part of evaluating your market viability.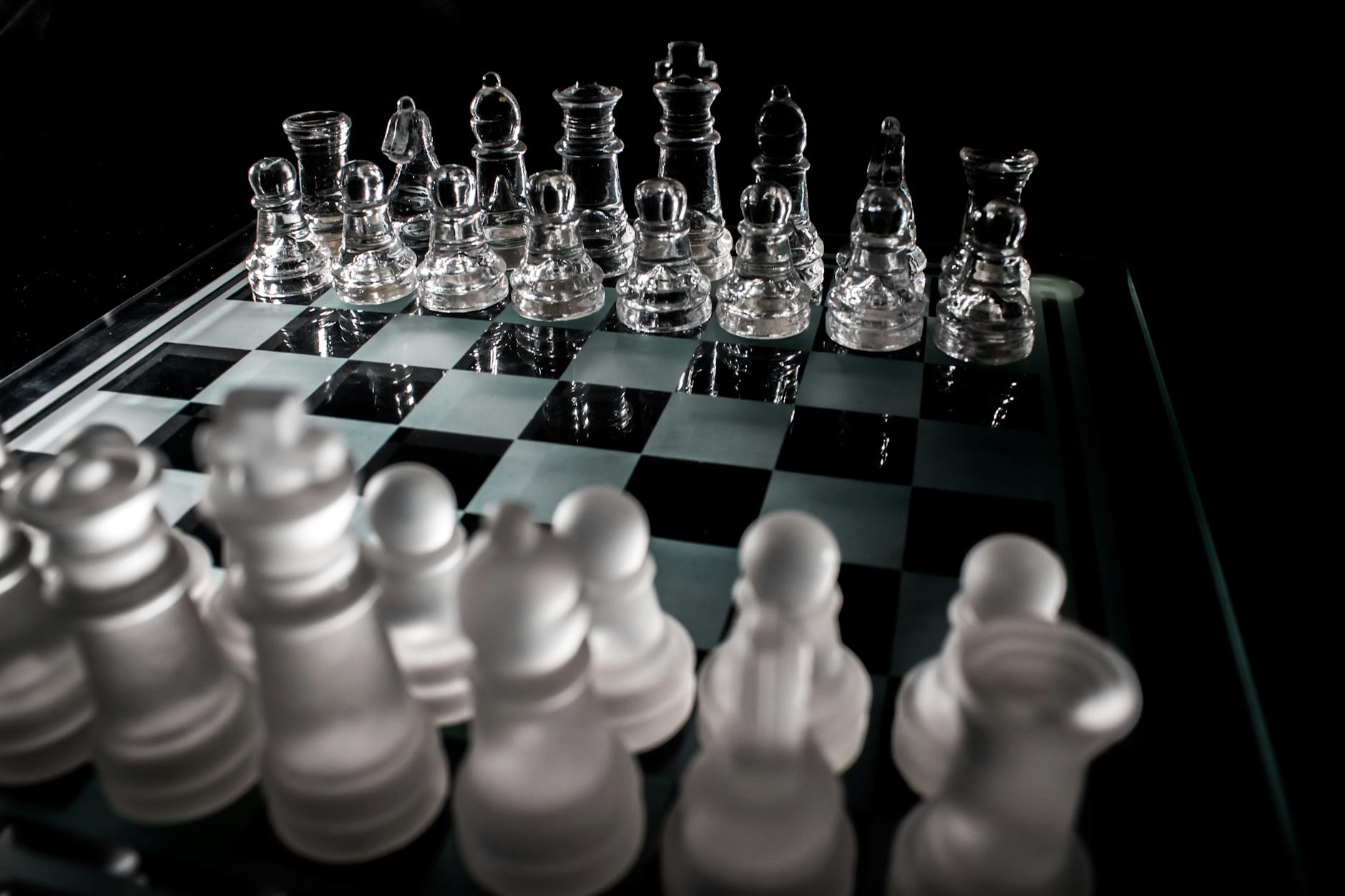 #4: Narrow Down What You Do
As you are just starting out, one of the keys to doing well is not to try to do everything. Narrow down the focus of your business so that you can do that one thing very well – better than the competition. For example, if you plan to sell products on an e-commerce site, focus on just one type of product and offer the best possible product in that area. If you try to have too many avenues in your company, you dilute your time, investments, and marketing across many points. That limits your short-term and long-term benefits. Later, you can add on and build up your business as needed.
#5: Get Engaged with Your Customers
No matter the industry of your business, it's up to you to reach them. That means getting social for most businesses. Having social media pages, interacting on blog posts, and getting your business in the hands of influencers can make all of the difference. That may mean putting in extra hours building your website's search engine optimization and marketing. It could also mean spending time interacting with your customers on Facebook, Instagram, and Twitter.
#6: Always Be Customer-Focused
When marketing or interacting with customers, always make a point of showing what your product or service can do for them. Don't be sales-oriented. In other words, you don't want to talk about discounts and why your product is best. It's better to show them with results, videos, and demonstrations.
#7: Incorporate Video
Online businesses that are using video are thriving. They are finding it more effortless than ever to get customers to engage with them and learn about their products and services. Video can include live sessions on social media to interact one-on-one with clients. It may include product breakdowns, how-to videos, and behind the scenes content.
Building an online business can be a thrilling experience, especially if you put the time into working it on a consistent basis. With these strategies, you know where to focus your time.
This post has not been tagged.
Permalink