Posted By Administration, Wednesday, February 19, 2020

Building an online business is an exciting opportunity to make your mark in the world, earn profits, and work on your own. Yet, as a business, you need to ensure you're taking every component of this process seriously. You have ample competition in most industries, but with a few tips and strategies, you can avoid a lot of the stumbling blocks many companies face in their early years.
#1: Estimate Your Risk
There are many key skills you should have when starting a business, but two of the most important that you use in everyday life include understanding risk and learning discipline. By starting a business, you're already taking a risk, but what matters is how you develop that business. Your development should be based on calculated risk, i.e. the information you have at your disposal. However, practicing discipline is just as crucial as calculated risk-taking. You'll need to focus on short term goals each day that will help you to reach long term goals for your business. Without discipline and focus, your business will never get off the ground.
#2: Always Have a Target Customer in Mind
From the start of your online business, you want to know who your customer is. No matter if you are selling a product you're making at home, creating a blog, or providing consulting services, it's always important to know who your customer is because that gives you insight into how to design, setup, manage, and market your business. For example, if you plan to create a blog, make sure it's one people want to read. It needs to answer their questions, provide valuable information, and stand out from the competitors. Who is going to read this? Why?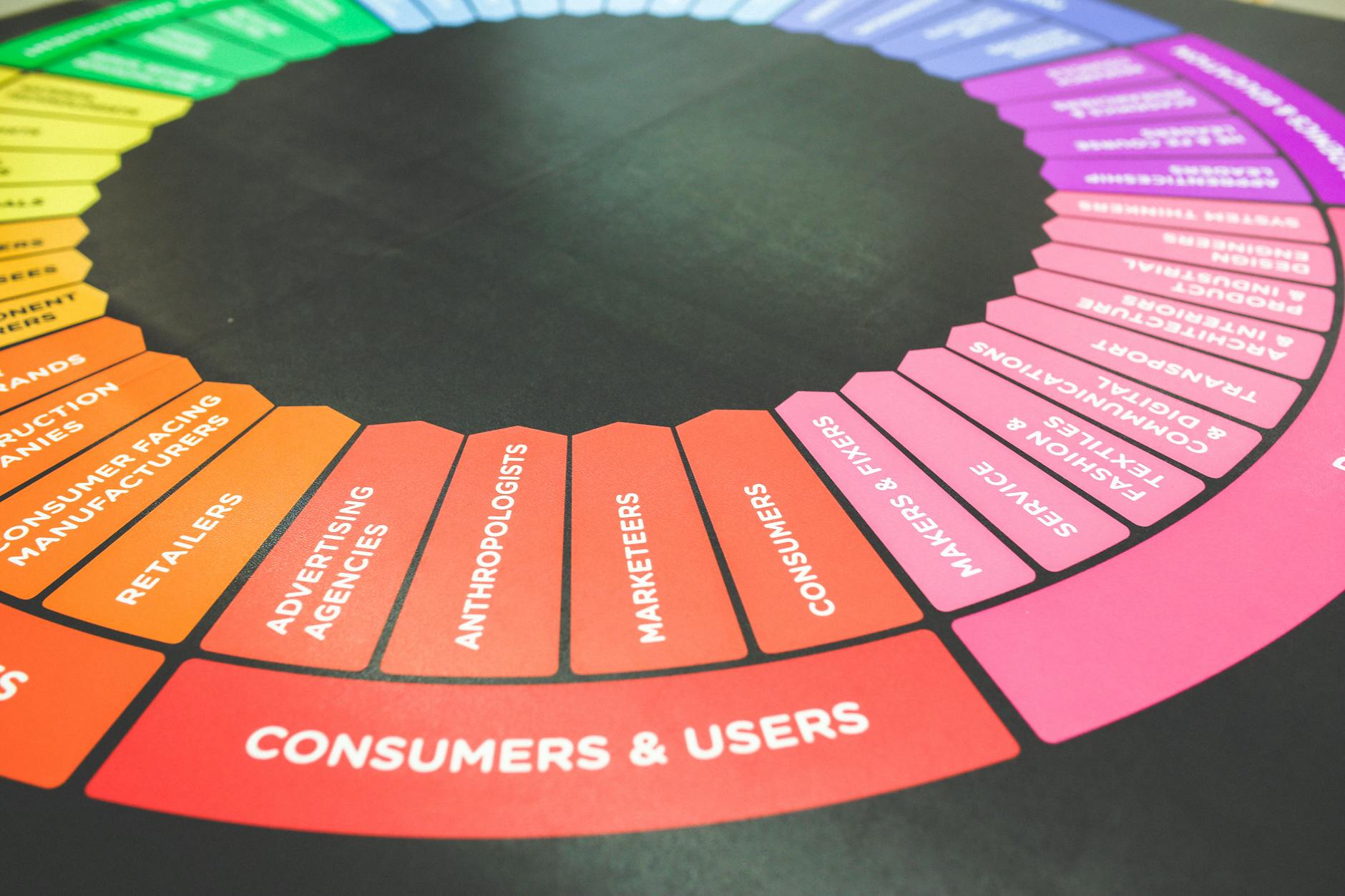 #3: Know Your Competition, Too
Most niches for online businesses will have competitors. As noted, you want to find a way to stand out from your competitors. To do that, you need to visit your competitors' websites and find out what they are doing well. You also need to consider how your business can do something new or unique that they are not doing. Learn from your competitors' successes and failures. This is an important part of evaluating your market viability.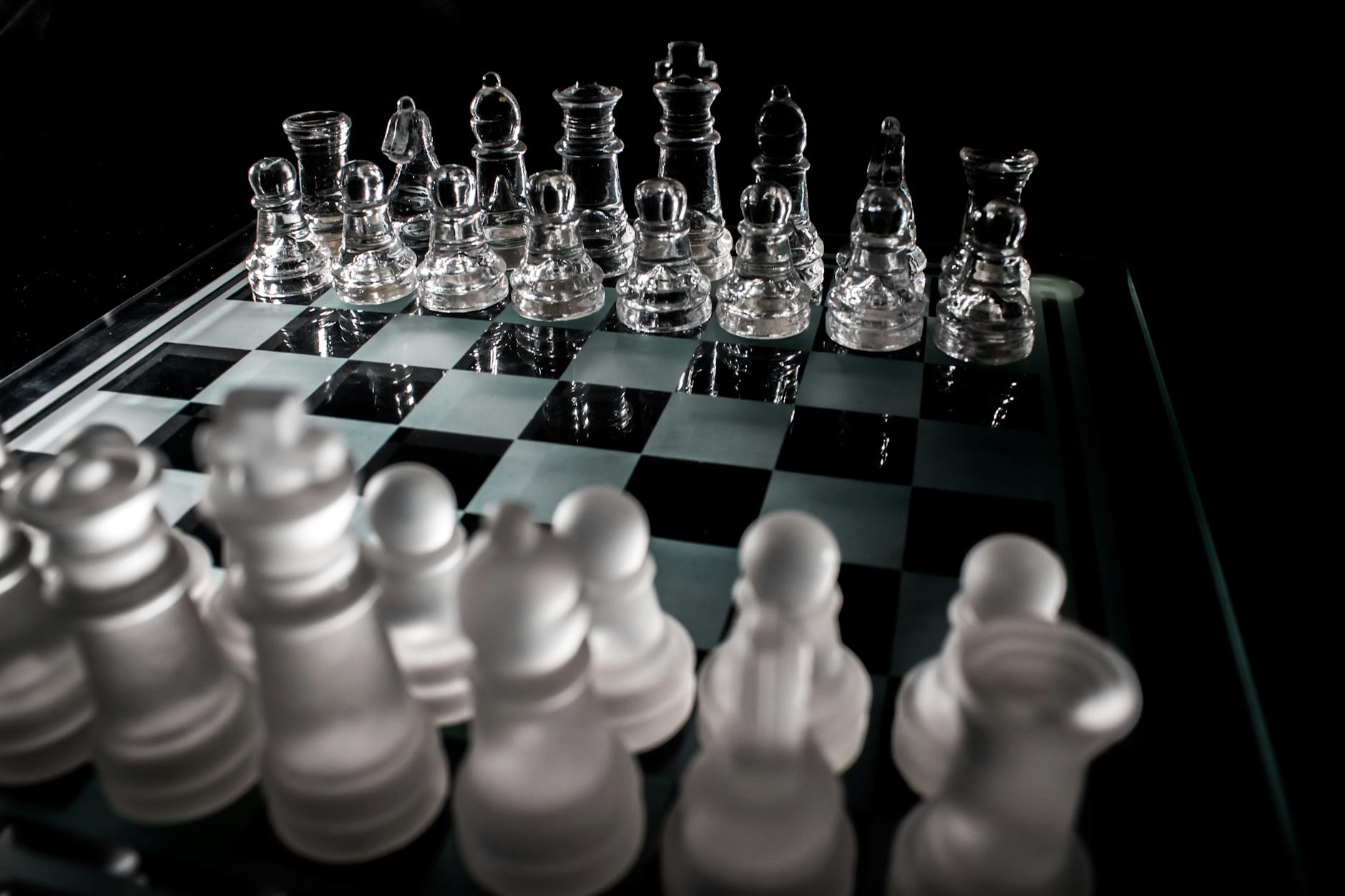 #4: Narrow Down What You Do
As you are just starting out, one of the keys to doing well is not to try to do everything. Narrow down the focus of your business so that you can do that one thing very well – better than the competition. For example, if you plan to sell products on an e-commerce site, focus on just one type of product and offer the best possible product in that area. If you try to have too many avenues in your company, you dilute your time, investments, and marketing across many points. That limits your short-term and long-term benefits. Later, you can add on and build up your business as needed.
#5: Get Engaged with Your Customers
No matter the industry of your business, it's up to you to reach them. That means getting social for most businesses. Having social media pages, interacting on blog posts, and getting your business in the hands of influencers can make all of the difference. That may mean putting in extra hours building your website's search engine optimization and marketing. It could also mean spending time interacting with your customers on Facebook, Instagram, and Twitter.
#6: Always Be Customer-Focused
When marketing or interacting with customers, always make a point of showing what your product or service can do for them. Don't be sales-oriented. In other words, you don't want to talk about discounts and why your product is best. It's better to show them with results, videos, and demonstrations.
#7: Incorporate Video
Online businesses that are using video are thriving. They are finding it more effortless than ever to get customers to engage with them and learn about their products and services. Video can include live sessions on social media to interact one-on-one with clients. It may include product breakdowns, how-to videos, and behind the scenes content.
Building an online business can be a thrilling experience, especially if you put the time into working it on a consistent basis. With these strategies, you know where to focus your time.
This post has not been tagged.
Permalink
Posted By Administration, Tuesday, February 11, 2020

A leader is made, not born, which is why if you feel like your leadership abilities are lacking it is not an innate fault with who you are. Just as you learned to walk, you can learn to lead, and there are many ways to become not just someone in charge, but a transformational leader that inspires hard work and loyalty in their employees.
Aim to Become a Transformational Leader
A transformational leader is the ideal. It is when you are enthusiastic and passionate, and when your employees feel like you are genuine. You don't just want to reach a goal at any cost, you want to improve everyone along the way until they reach their fullest potential.
How to Become a Transformational Leader
To become a transformational leader, you will want to:
Only you can build a thriving workplace culture, but with the right tools and know-how, you can guide your efforts more effectively.
Learn from the Best
When it comes to learning leadership skills, there is no better place than with a Masters in Leadership online course. These courses are designed to help you build on your existing strengths and ground your leadership abilities with contemporary theory from some of the brightest minds in the field.
Audit Your Workplace
It's hard to be a great leader when you have other factors working against you. That is why you should go through and audit the workplace and the working culture. Don't do this on your own. Instead:
Have everyone go through and write a list of things they don't like and suggestions for improvement.

Sort through them like a vote. Those that refer to the same problems most will be prioritized as it seems to be a consensus issue.
Make Improvements that Matter
Prioritize what needs to be fixed most. What your employees complain about the most, after all, is obviously the problem that needs addressing first. Use their suggestions as a launching point, but don't be afraid to seek outside counsel on how to address the issue best.
Find and Encourage Individual Strengths
If you want everyone on your team to thrive you need to help them reach their greatest potential. You can do this by:
Having one-on-one conversations that help you better understand their interests and strengths can make task delegation more interesting.

Keep an eye out for workshops or other learning opportunities so that they can better their individual talents.
Recognize and Reward Efforts
Create a straightforward recognition and rewards program, starting first with just a "thank you, this is great" when an employee does good work.
You should also aim to make note of all exemplary efforts for each employee and review these documents once a month so that you can provide your employees with rewards based on their efforts. These rewards don't have to be big, either. Treat them to a lunch or take your whole team out for an after-work event if they have all done well.
This post has not been tagged.
Permalink
Posted By Administration, Monday, December 23, 2019

The hospitality sector is the kind of well-oiled machine that contains a lot of impressive business processes that other sectors can draw inspiration from. Whether that's in the form of a hotel rushing to serve guests, or a restaurant or bar aiming to be the best in the business, serving people with the utmost hospitality requires not just a friendly face and timely staff, but plenty of backroom processes that enable everything to run like clockwork. Below, you'll learn the most important management processes in the hospitality sector.
Stock Counts
There's little doubt that hospitality businesses are grounded in stock. With a menu to keep alive and ingredients to keep fresh and to high hygiene standards, there's not only a constant rotation of food to manage but a base of stock to keep inside the business too. As such, there's some sound management that is required in the stock rooms of hospitality sector businesses. This is often facilitated by a number of factors, including:
A staff training module that shows staff how to raise the fact that certain supplies are running low.
A designated manager who is able to tweak this software during peaks and troughs, in order to make orders more accurate.
An automated ordering platform. This enables the timely and efficient delivery of goods.
Without being fully abreast of stock, restaurants and hotels can end up buying too much which allows some stock to go to waste due it losing its freshness. Alternatively, they might buy in too little stock, which can lead to the business's menu being cut and guests becoming upset or disappointed.
Staff Management
In the hospitality sector, burnout is an issue. The way that many businesses choose to manage this is to hire a wide range of employees – many on part-time shifts and many others on a difficult rota into the evening and weekends. Managers will also be aware of the fact that, with so many staff in locations like hotels and larger restaurants, it's incredibly challenging to keep tabs on who is present and who is not on a given day.
The solution to this is to use rota software for restaurants and hotels in order to properly manage the ins and outs of human resources in the hospitality industry. It's only through this kind of software that managers can save a great deal of time, and they can input the specific hours that they know each and every staff member worked. This makes a manager's work far more efficient.
Reviews and SEO
All good hospitality-based businesses are concerned with the experiences of their guests. If they happen to provide a bad experience in their hotel, bar, or restaurant, they genuinely regret it – it's in their job description to attempt to serve and to please. But the regret can go far further with the nature of online reviews, which can be incredibly damaging to hospitality businesses that rely on word-of-mouth trade and the good reputation that they've built over time.
As such, managers at restaurants will always do their utmost to please each and every guest, and they'll keep an eye on the likes of Google and Trip Advisor for the reviews that former guests are leaving. Many managers and business leaders are aware of the negative impact of just one bad review - it can mean the difference between being rated as a five-star online establishment, or being seen as below-par. With SEO also influencing how consumers find hospitality businesses online, there's sure to be some wrangling over this data, too.
Efficient Ordering
When a guest places an order with an employee, that is usually entered into a system in the world of modern hospitality. That's not only because it helps to replenish stock if the database upon which your business is based is updated with each and every order: it also helps with pricing, predictions, chef's orders, and a myriad of other useful benefits.
For instance, despite your waiters collecting your orders and making small notes on a pad of paper to remind them, they'll then head to a computer screen in the back to input the information, which will then be printed out in the back office or the kitchen of the restaurant. When that table finishes their food or drinks and wishes to pay, the system simply prints a receipt and the family or group of friends can quickly and efficiently be moved along. This software is nearly ubiquitous and incredibly popular with restaurateurs.
Modern hospitality is exciting and fast-paced – and these are some of the processes that underscore that pace.
This post has not been tagged.
Permalink
Posted By Administration, Tuesday, December 10, 2019

Running a business takes motivation, creativity and the ability to manage tasks, projects and staff well. If you have plenty of inspiration but find your business hitting obstacles when it comes to keeping on track of essentials like your budget, time management or resources, then you may need to review how efficiently you are running things.
Simplify or automate processes
A key issue that can often impede efficiency is spending too long on tasks and activities that can usually be managed much more quickly and easily, through automation or simplification. Technology is a great help in this, and can help you manage your business workflow much better.
Tools such as home inspection apps can help cut down the time and resources needed to manage tasks such as scheduling or reviewing reports, while automating marketing activities like social media posts or newsletters can help save valuable time by creating a calendar of promotions on a schedule. In the long run, this can also help cut down costs, by avoiding wasting money on unnecessary resources.
Embrace remote organization tools
If you've made the switch to remote working to cut costs, but still find that your business is struggling to stay efficient, then having collaborative organization tools may help you to improve this.
Collaborative working can be a great way of managing staff and resources more effectively, but it is essential that all members of a team can communicate clearly and easily. Cloud-based organization apps will often help you design and track projects over time, assign tasks and roles and monitor progress more easily, while giving the relevant people access to manage the team overall.
Avoid multi-tasking
Increasingly, people are beginning to recognize that the idea of multi-tasking to improve efficiency is actually a bit of a myth. Instead of enabling you to carry out multiple activities in less time, trying to multi-task often leads to reducing your performance and productivity, by preventing you from dedicating the kind of focus and energy required for each task.
Instead, stick to single tasking, by allowing proper time to carry out each specific activity. Whether that is planning 10 minutes every day for a short team meeting without the distraction of phones or emails, or making sure that you only tackle one core project at a time, you will find that this can help speed up your workflow, as well as improve performance.
Outsource with care
Outsourcing can be a great way of boosting your business's efficiency when done well. Delegating non-core activities that your team lacks the skills or tools to carry out can often be completed much more effectively when outsourced to someone who knows what they are doing, rather than attempting to do it yourself. Choosing a good accountant, marketing company or PR firm will often deliver better results if this is not your line of expertise and you do not have the resources to employ someone in this role.
However, you should still retain control and authority of your key activities and avoid outsourcing them for a short-term benefit, such as cutting costs, especially if it may impact quality or your business reputation.
Keep close track of finances
One of the biggest areas that businesses of all sizes stumble at when it comes to efficiency is the proper management of their budget. It is vital to keep a close track of expenses and cash flow, particularly if you are a new entrepreneur or growing business. Having an accountant can assist with this but using financial planning tools and apps can also help you keep a closer eye on your finances on a daily basis.
Define clear goals
Once a business starts to establish its success and reach a comfortable level, it can sometimes lose sight of its goals and plans. Keep a clear map for the future by creating a detailed business plan and identifying what you would hope to achieve in the near and distant future.
This will help to shape all your subsequent activities, such as how to manage marketing campaigns, where to allocate spending and where to trim non-essentials, while enabling you to continue to grow your business successfully.
Improving business efficiency is often most successful through consistent and small actions that accumulate over time, rather than trying to implement one fixed solution. Through improved organization, communication and effective management of your resources, it is possible to turn around a business into a more streamlined and efficient body.
This post has not been tagged.
Permalink
Posted By Administration, Monday, December 2, 2019

When it comes to good business, communication is a vital factor that can make or break your company depending on how good it is. Whether this communication is between a boss and his employees, between employees in general or between your business and another, it is a crucial factor that must be taken seriously. If you're unsure as to why there is a huge emphasis on communication in modern businesses, read on to find out the top three reasons why communication is so important.
Keep Organized
When it comes to managing multiple employees and working in a team with your workers and other managers, communication really is the key. Without effective communication, it can be hard for a large business, and even small ones, to know, for example, who is doing what tasks and if the sales targets have been met and if not, why not? Without effective communication, it is very easy for a business to easily crumble due to lack of organization, as essential tasks may not be performed and immediate action that needs taking may be forgotten.
Build Good Relationships
It is extremely difficult, if not impossible, to maintain a good relationship without communication, whether it's with your employees, other businesses or your customers. As your customers are the reason that your business is still running, it's vitally important that you keep up communication with them to gain their feedback. If you ignore what your customers are telling you they want or don't ask them with emails and surveys, you won't be able to make the product or service that they desire or tweak your existing products to fit their demands, ultimately losing customers who have stayed loyal to you. It is also important that, as a boss, you communicate with your employees and find out if they are happy with your working conditions, after all, happy workers means more productive workers.
Reinforces Equality
Equality is a factor that you must have in the workplace in order to have a fair and well-run business. A great way to ensure that you have this much-needed equality is by ensuring that you have good communication. If you ensure that everyone in your company is given a voice by being able to propose their opinions and ideas to you, you are not denying anyone the right of free speech and enabling everyone to be treated equally through accepting and respecting their opinions. Equality is needed within a workplace to ensure that no employee feels isolated in any way or at any point during their employment in your company, and good communication between the boss and his employees is a fantastic way to make sure that no one feels left behind.
If you feel that, as a boss, communication isn't your strong point, there are many ways that you can work on this. From making small changes like asking your employees for feedback to taking communication training courses from Corporate Coach Group, there are many ways in which you can improve the levels of communication in your business, and consequently improve the running and achievements of your company.
Is poor communication an issue in your business? Tell us how you resolved it.
This post has not been tagged.
Permalink